---
What we can obliterate for you.
Water Blasters Liquidator is a paint stripe and runway rubber removal system which utilizes ultra-high-pressure water equipment to safely to completely obliterate roadway markings, airport runway markings and rubber buildup, curing compound, sealer, and tack.
---
We easily obliterate any paint lines and markings from roads and highways!
For industrial coatings we use High Pressure Hand Lances! Learn More
Runway rubber doesn't stand a chance against the Water Blasters Liquidator!
Obliterate all markings on taxiways & runways quickly and safely.
---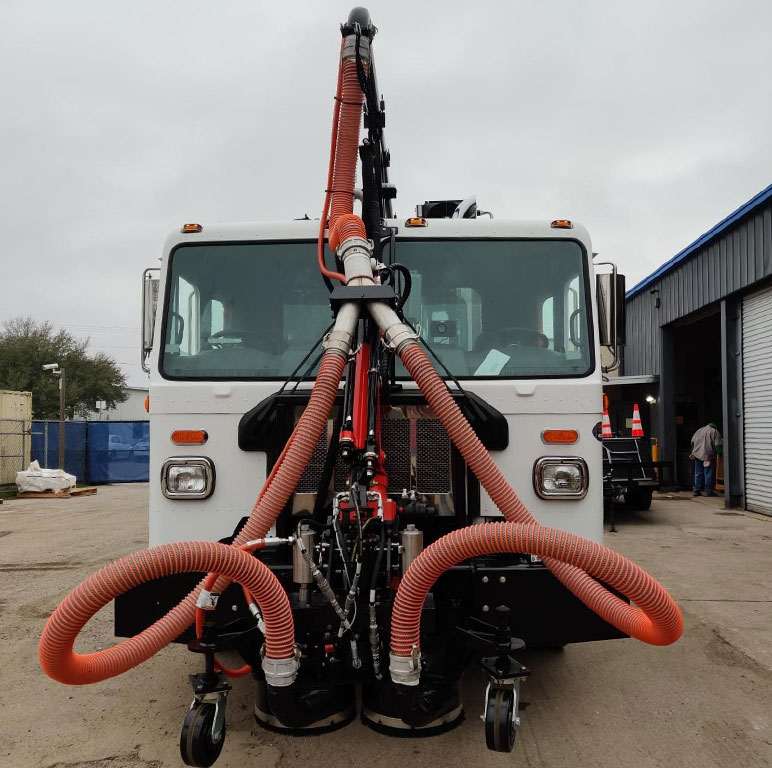 ---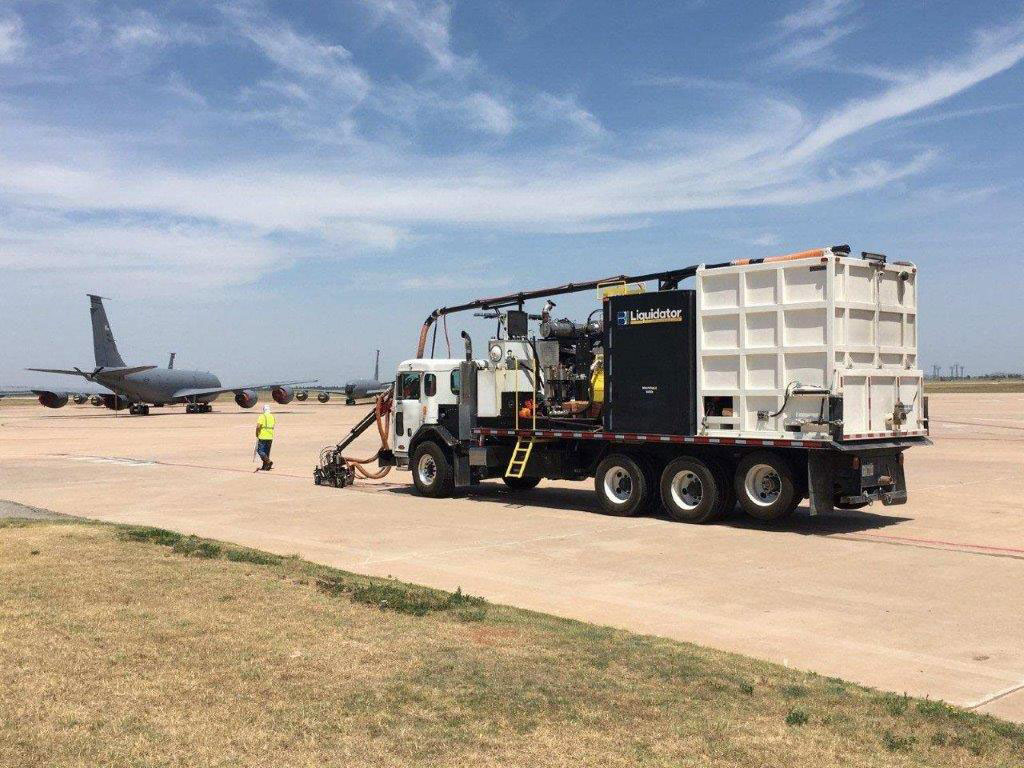 ---
Water Blasters Inc.

offers a cost and time effective solution to commercial businesses that need to obliterate pavement markings from their site(s) by providing professional and reliable water blasting services.
By using one of the largest water blasting trucks specifically designed for pavement marking removal we can obliterate painted, thermal plastic and MMA markings from asphalt and concrete surfaces efficiently and effectively.
Find out more about the Liquidator and our Service Below.
Our Mission
To provide a service of ultra high pressure cleaning and coatings removal for contractors in the industrial, civil and municipal settings.

---
What
our customers

says
about our company
In the past we found that we needed to allow for 12 hours to obliterate 1 km of pavement markings. Soda Blasting involved a lot of noise, dust and clean-up. Being we were a subcontractor on the project we needed to also have a representative with the removal crew the entire time as they were working for us. Needless to say the general contractor was not happy as obliteration takes too much time and required them to provide traffic control to keep the area closed to traffic. We have used Water Blasters and have had a great experience with their service. They remove pavement markings in short order with no mess. Now we only need to allow fraction of the time to get our job done quicker, and as they say time is money.

Water Blasters attended a job we were working on and it required removal of km's of lane lines so a bridge could be repaired. They needed to attend the site four times for this project and they were on time each time and on budget. The last thing we needed was any issues that could have ruined our relationship with the General Contractor. Luckily, the General Contractor was very impressed with the speed and cleanliness of the site after the line removal. We highly recommend Water Blasters for any removal requirements and will be working with them again.

Never a dull moment working on a live 400 series highway especially at night but having Water Blasters made the pavement marking project go smoothly.  We were required by the inspector to paint the project which required painting over the lines we needed to removed. Water Blasters removed the old lines and left the new lines alone which saved us from needing to repaint. Water Blaster was way cheaper and faster than the other obliterating methods we have used in the past. Guaranteed we will use their services again on our next projects!